Once in high school a girl in my vague group of friends told me, word for word, "Gingers are ugly. All of them." That doesn't exactly have relevance to a discussion of the Olympics, but I felt that it was necessary to say in general.
Daniel Purvis, Men's Artistic Gymnastics, Great Britain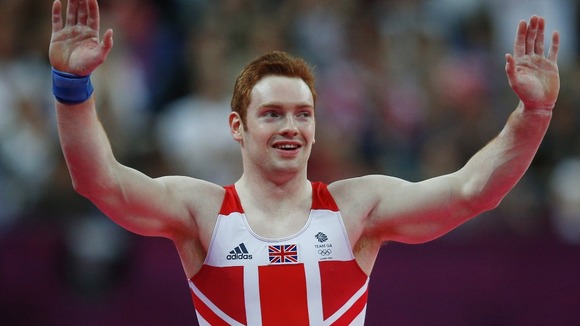 If the commentators on NBC are to be believed (cue #NBCFail discussion), the medal count for host countries goes up 50% each Olympiad. I don't know how that works out really, but the Great Britain gymnastic team apparently does. They became their country's first men's team to win any medal in the sport in 100 years. One hundred years. Even the princes William and Harry came to cheer on the team!
Daniel may be just one of five team members, but clearly the ginge added a little color to the team.
Kieran Behan, Men's Artistic Gymnastics, Ireland
Ah, Ireland, my ancestral home. I don't really think the Emerald Isle (or resulting genetics) are particularly well-suited for summer sports fare, but gymnastics is indoors so the sun isn't much of a worry after all.
Kieran, only the second Irish man to qualify for this particular Olympic event ever, was twice threatened with the possibility of never walking again, let alone tumble, pommel, or high ring. That's ginger strength.
Emily Seebohm, Swimming, Australia
Of all the places I've been in the world, Australia ranks at the top of my awesomeness list. The people are so nice they're practically Canadian. The beaches are stunning. They have great accents.
Also, they're super into swimming. Where in most industrialized countries, the sport of swimming only draws an audience once every four years , it's kind of a thing in Australia. Emily blames her loss in the 100m backstroke on her social media use the night before, but I think that's proof that athletes are just like the rest of us.
There can't only be three – what gingers are you watching?